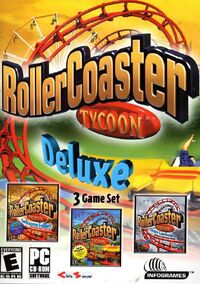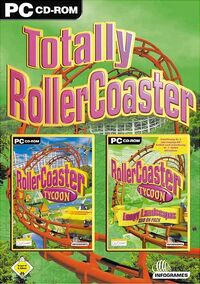 RollerCoaster Tycoon Deluxe (known as Totally RollerCoaster in Europe) features RollerCoaster Tycoon, Corkscrew Follies/Added Attractions and Loopy Landscapes in a single box.
Included with Deluxe were dozens of user creations for some of the new rides. Deluxe also has special programming code that disables trainers and the infamous Drexler Patch that allows hacked games to be opened.
The US version is compiled into one disc, while the European version has separate discs for the base game and the Loopy Landscapes pack.
Release Dates
Attractions
Transport Rides
Gentle Rides
Roller Coasters
Thrill Rides
Water Rides
Shop & Stalls
Scenery list